Nik Collection by DxO 4 Full version lifetime activation for windows
echnical Details and System Requirements for Nik Collection
Supported OS: Windows 7/8/10
Processor: Intel Core i5 or higher
RAM: 4 GB of RAM (8 GB recommended)
Free Hard Disk Space: 4 GB or more
Adobe Photoshop CS5 (64 bits) through CC 2019
Adobe Photoshop Elements 12 through 2019 (apart from HDR Efex Pro 2, which is not compatible with Photoshop Elements)
Adobe Photoshop Lightroom 3 through Classic CC 2019
To get more Discount 10% OFF for every product.
Use this Coupon code: GET10OFF
Special Price Discount Limited-Time Offers!
If you are going to buy up from 5+ products through our website you can ask for 20% OFF Coupon code.
8 software programs, 250 presets, and built-in U Point™ technology so you can explore every aspect of creative photography.
Overview of Nik Collection by DxO 4 Benefits
Nik Collection 4 By DxO is the world's most exciting and creative suite of photo plugins for Adobe Photoshop. With a range of stunning visual effects and some brilliant new editing tools, Nik Collection 4 gives you total creative control over your photos!
Perspective Efex automatically corrects geometric distortions in your photos. It's the quickest and easiest way to fix even the most complex geometric distortions. Either by using reference lines or automatic correction, Perspective Efex can correct any unsightly leading lines in urban and architectural photos, no matter how complex. It's your best tool to correct keystoning.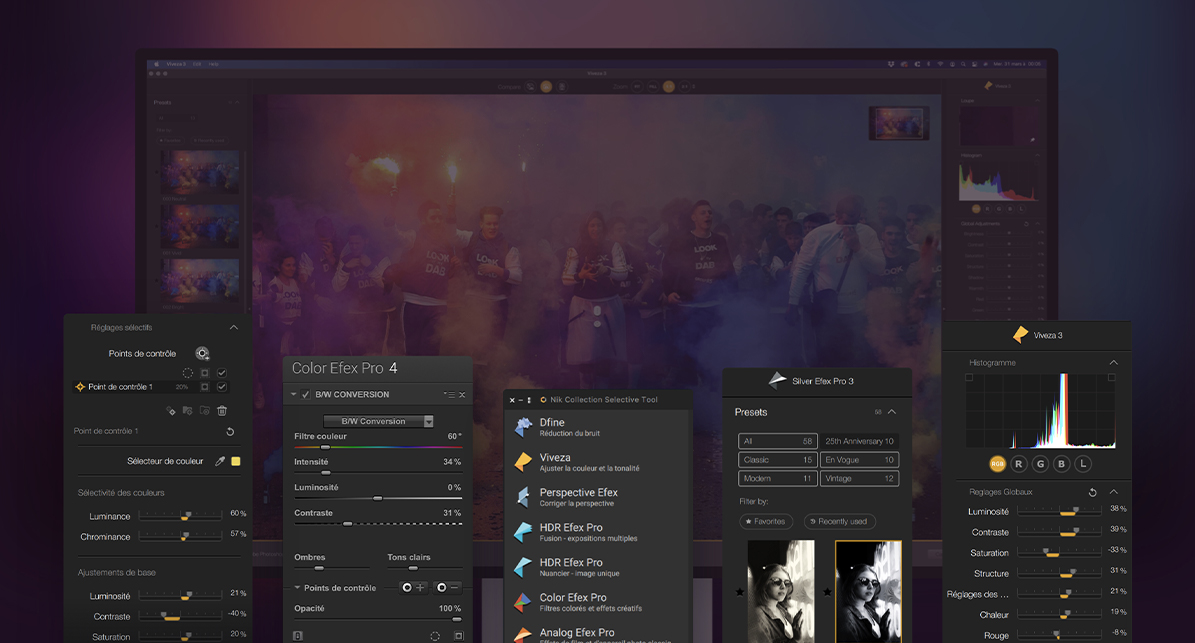 250 exclusive presets to help you find your own style
Explore an amazing creative palette with help from presets designed by professional photographers. Transform your photos into genuine works of art.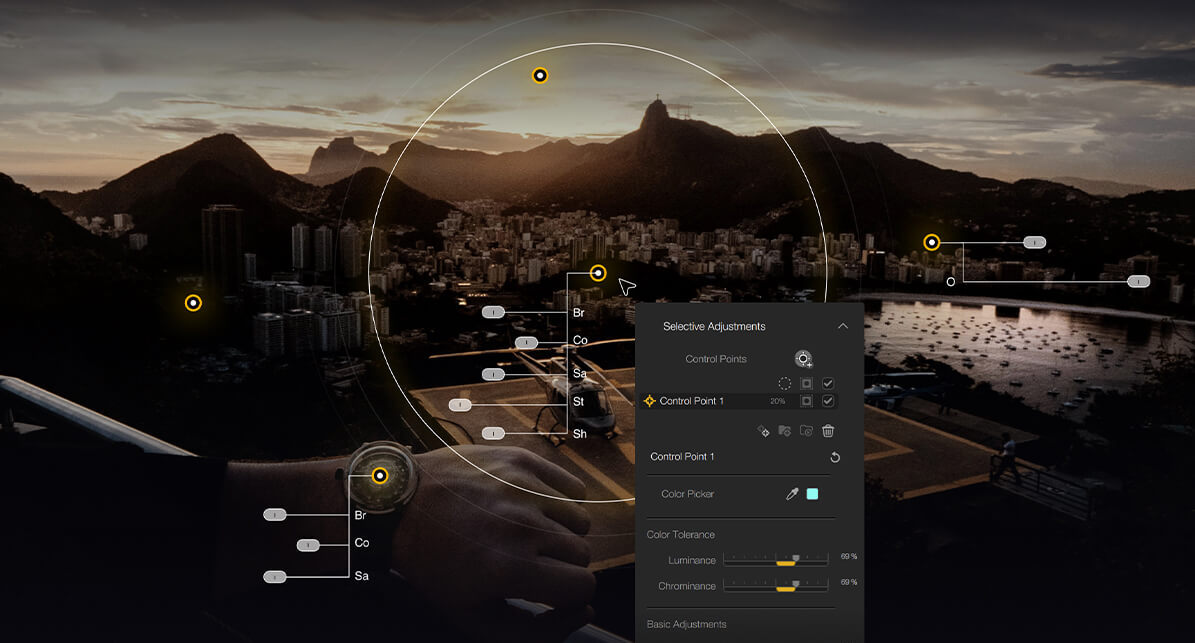 Revolutionary U Point™ technology
Adjust the settings of specific areas in your photos with Control Points. No need for masks or complex layers. Each selection is automatic and incredibly precise.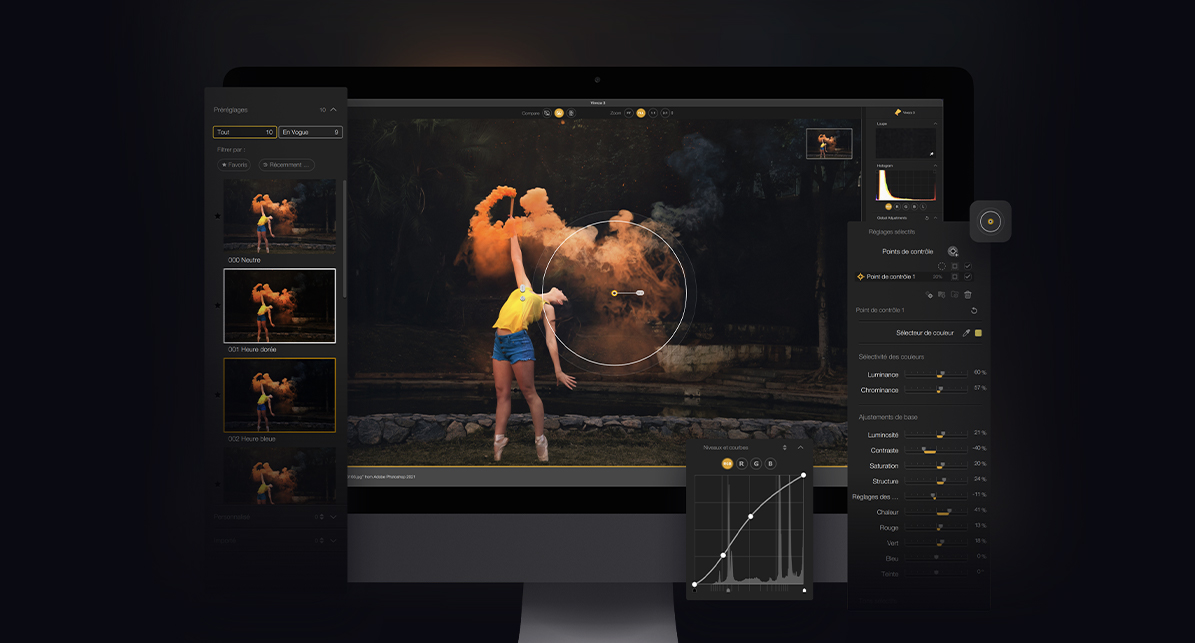 Seamlessly integrated into your workflow
Keep your normal workflow. Nik Collection by DxO can be used as a plugin within Adobe Lightroom Classic, Adobe Photoshop, and DxO PhotoLab.
SYSTEM REQUIREMENTS
Overview of Nik Collection by DxO Features
More than 200 presets
Unlock creativity from inside adobe photoshop
Non-destructive workflow for adobe lightroom users
Geometric corrections
Miniature effect
U point – designed for precision
Color efex pro – your launchpad to creativity
Black & white photography
Maximum creativity from a bygone age
Get high dynamic range in a click
Get yourself a sharper image
Technical Details and System Requirements for Nik Collection
Supported OS: Windows 7/8/10
Processor: Intel Core i5 or higher
RAM: 4 GB of RAM (8 GB recommended)
Free Hard Disk Space: 4 GB or more
Adobe Photoshop CS5 (64 bits) through CC 2019
Adobe Photoshop Elements 12 through 2019 (apart from HDR Efex Pro 2, which is not compatible with Photoshop Elements)
Adobe Photoshop Lightroom 3 through Classic CC 2019