Home Designer Suite 2022 for Windows
System Requirements For Home Designer  Suite 2022
Before you start Home Designer  Suite 2022 make sure your PC meets minimum system requirements.
Operating System: Windows 7/8/8.1/10.
Memory (RAM): 1 GB of RAM required.
Hard Disk Space: 850 MB of free space required.
Processor: Intel Dual Core processor or later.
To get more Discount 10% OFF for every product.
Use this Coupon code: GET10OFF
Special Price Discount Limited-Time Offers!
If you are going to buy up from 5+ products through our website you can ask for 20% OFF Coupon code.
DIY Home Design Software
Home Designer Suite is our most popular and best‑selling home design app. Discover why millions of do‑it‑yourselfers use Home Designer as the product of choice to create their dream homes.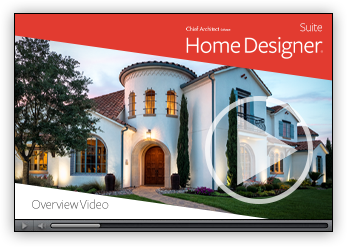 Why Choose Home Designer Suite?
Home Designer Suite is our best‑selling home design software for DIY home enthusiasts. Watch the overview video and see why Home Designer Suite is a top‑selling and top‑rated app on Amazon.

Automated Building Tools
One of the most powerful features in all Home Designer products is accurate automatic building tools consistent with the home building industry. Most home design apps are published by vendors that are not in the housing industry. Home Designer is produced by the creators of Chief Architect; the same software professionals use. Home Designer's Automated Building Tools include:
Automatic Roofs
Roofs are simple, accurate, and update as you make changes to your design. A variety of roof styles are available with simple step‑by‑step instructions. Roofs frame accurately for every style.
Automatic Ceilings
Ceilings generate automatically for each room. Home Designer Suite offers several options for creating cathedral, shed, or vaulted ceilings. Ceiling heights can be adjusted easily room‑by‑room.
Automatic Foundations
Foundations automatically generate with footings and update as the main floor plan changes.
Automatic Floors
Floors and floor platforms generate automatically and include structural components and floor finishes. Floors can easily be raised or lowered.
Automatic Framing
Home Designer Suite generates accurate framing automatically as you draw.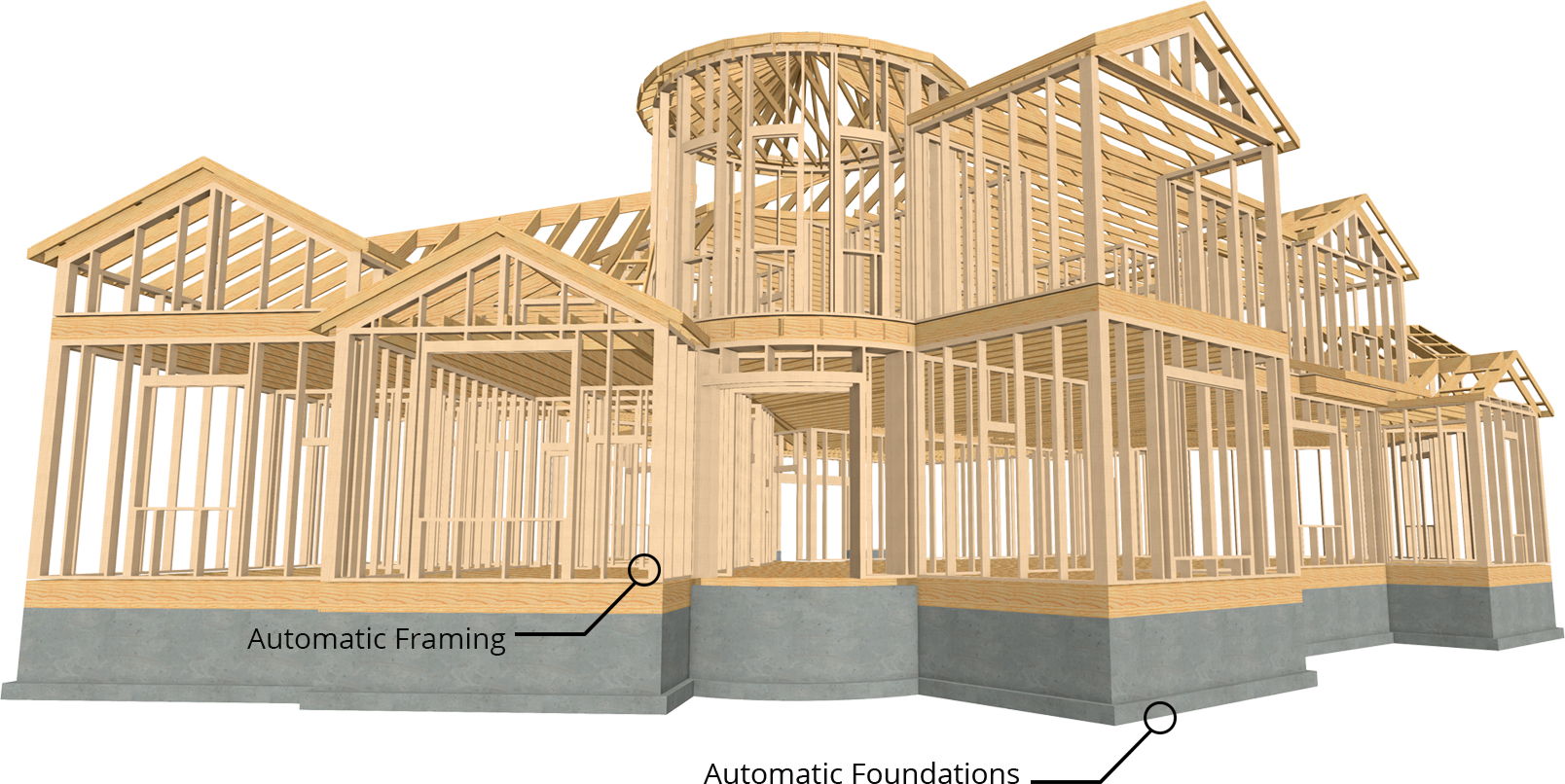 Cabinets are Smart Objects
Cabinets automatically conform to common kitchen and bath standards — e.g. when a cabinet is resized from 24″ to 36″, the door will become a double door. When you place cabinets in a corner, they automatically become corner cabinets. Cabinets are fully customizable with 24 door/drawer styles and can be edited in both 2D and 3D views. There is a wide variety of built‑in islands and pre‑designed kitchens that can be placed directly into your drawing from the Library.
Stairs are Smart Objects
Automatically connect floor‑to‑floor. Stairs have an auto stairwell tool that produces an opening with railing. Add L‑shaped, U‑shaped, and curved stairs with a single click. Customization of stairs allows you to create a variety of styles and options.
Doors & Windows are Smart Objects
When you place a door or window in a wall the program automatically frames that opening accurately — including the header. There are a wide variety of options and shapes that can easily be customized.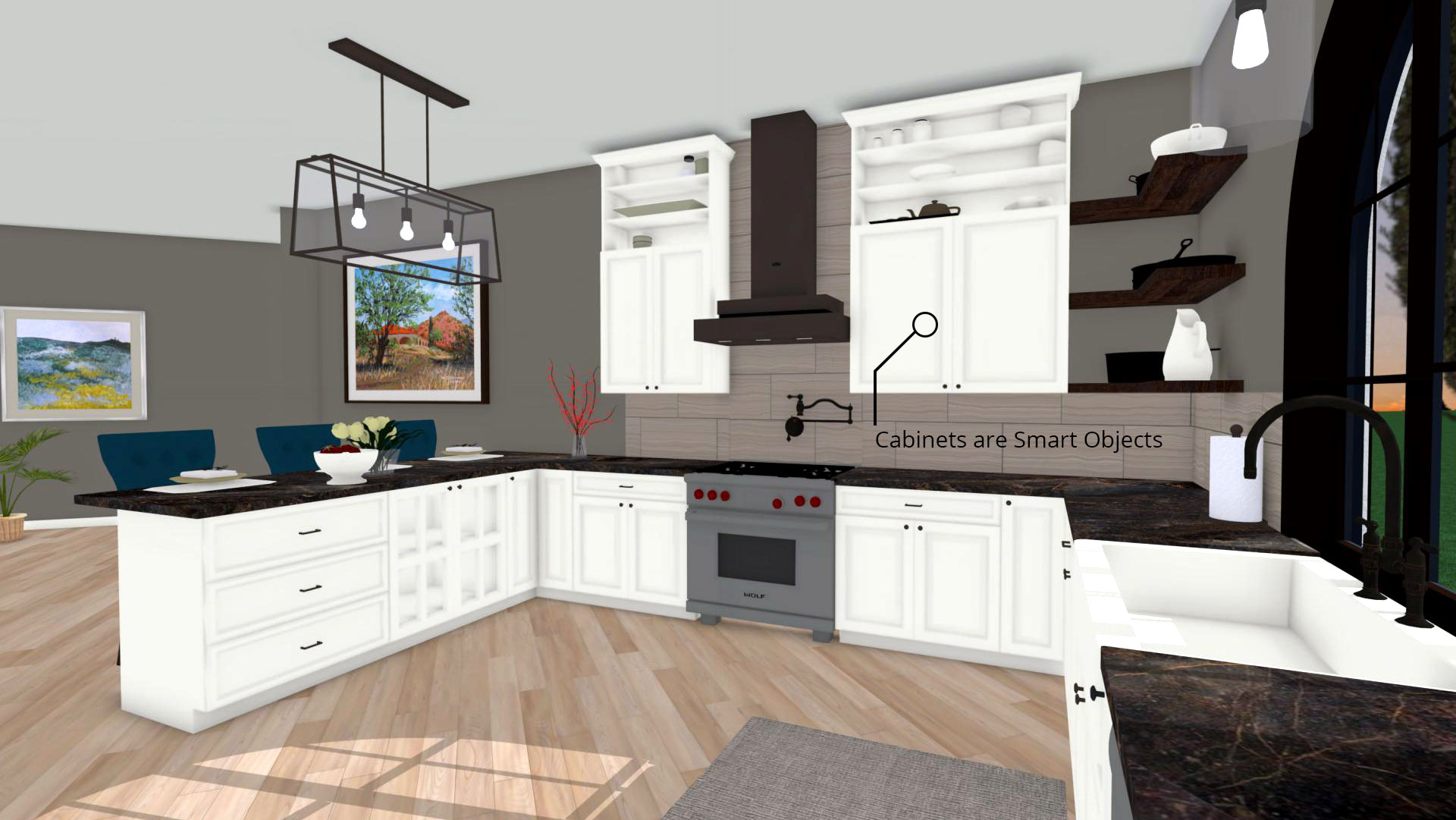 Deck Railings Automatically Generate
Auto‑generate the deck framing and roof over a deck. Flexible style options for planks, rails, and panels. Generate a complete materials list.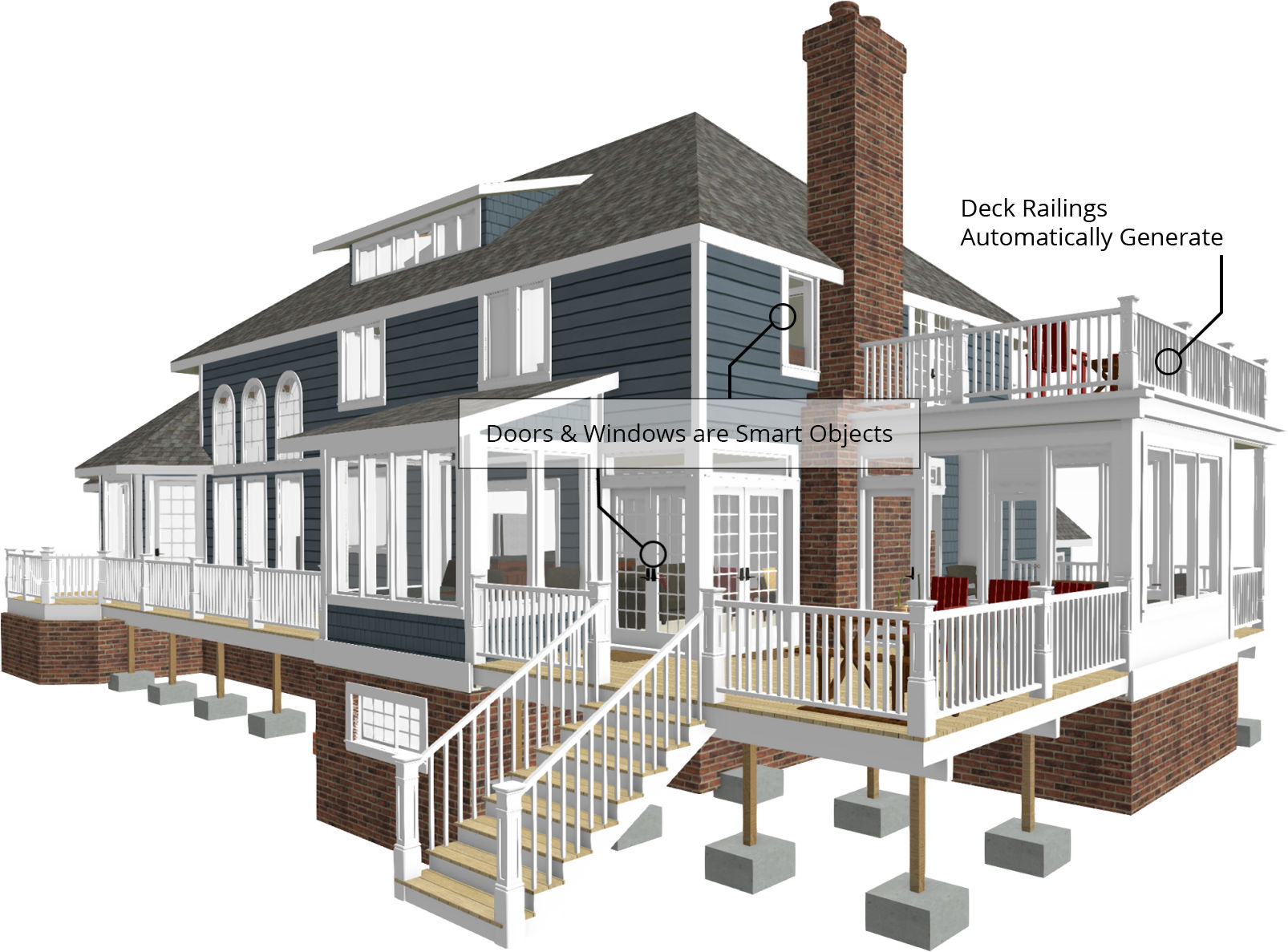 3D Models and 3D Renderings
3D navigation, rendering, and editing is a clear advantage with Home Designer. You can show reflections, ambient occlusion, and bloom; all of which greatly improve the overall rendering quality. 3D navigation is natural and easy. You can edit in both 3D and 2D simultaneously using a split screen view. See examples in the Home Designer sample gallery.
360° renders can be exported to the Chief Architect Cloud (free) and then viewed or shared with virtual reality goggles such as Google Cardboard.
Export 3D Viewer models to the Chief Architect Cloud (free) and then view on the web, or on your mobile device with virtual reality goggles such as Google Cardboard.